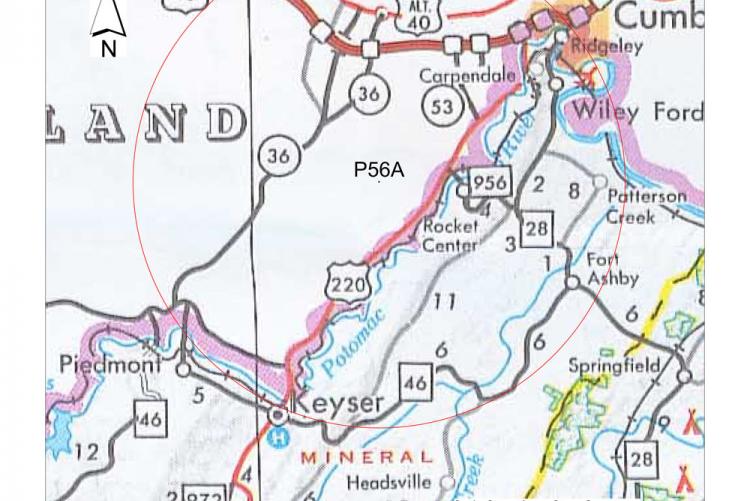 Trinity Sunday.A.2017
Genesis 1:1 – 2:4a
The Rev. Melanie L. McCarley
Where do you come from? Who are your people? Where is your home? These are questions we frequently hear. Years ago I took a group of people on a trip to the Holy Land—no, I'm not speaking of Jerusalem—we were on a pilgrimage to England. One of the members of our group, Ken Floyd, arrived at the airport wearing a polo shirt sporting an emblem from Keyser, WV. Keyser, you should know, is a town—a rather small town, in West Virginia. It is a long way from anywhere. Ken announced. "Whenever I travel, I always meet someone from home." I was skeptical. After all, we making our way "across the pond". Following the trans-Atlantic flight, we arrived at our first stop. Leeds Castle in Kent. So, imagine my stunned surprise, less than 24 hours into our trip, when suddenly Ken stopped and said: "I know that woman. She was the priest who baptized our sons: Bill and Tom." Sure enough, she was—taking a tour along with her parishioners as well. Home had indeed arrived in the U.K.—the prophetic words of Ken Floyd from Keyser rang true.
To a certain extent, knowing where you come from, tells folks a good deal about who you are. A person from Keyser, WV has a different world view from someone raised on the plains of Kansas, or, for that matter, here in Dedham, Massachusetts. Today, however, I would like for us to consider where we come from in a broader context. In the reading from Genesis, we discover that we come from a God who created the world and everything that is in it, and called it good. In the words of Debi Thomas: "Before there was evil, there was goodness. Before there was Original Sin, there was Original Blessing. Often in our rush to get our theologies properly balanced and our egos properly squashed, we forget that the first chapter of Genesis is one brimming with goodness and blessing. In fact, God pronounces blessing on the created order three times. He calls creation "good" and "very good" seven times."
We also come from a God who makes all things new. The first chapter of Genesis tells us how God created our world from nothing. In the last book of the Bible, Revelation, Jesus speaking from the Throne of God says: "I am the alpha and the omega, the beginning and the end." "Behold, I make all things new." Now, about newness, Frederick Buechner writes: "Using the same old materials of earth, air, fire, and water, every twenty-four hours God creates something new out of them. If you think you're seeing the same show all over again seven times a week, you're crazy. Every morning you wake up to something that in all eternity never was before and never will be again. And the you that wakes up was never the same before and never will be the same either." Now, that's a cause for marveling, if there ever was one.
And even more than this, we come from a God who has fashioned us in God's own likeness. Debi Thomas writes: "I come from the likeness of God. Biblical scholars don't know for sure what the Imago Dei of Genesis means. Am I like God in my spiritual traits? In my physical form? In my consciousness or creativity? I don't know, but the possibilities are breathtaking to imagine. If nothing else, the creation story insists that God's mark is imprinted on my very being. I might ignore or distort it, but the mark is always there. Whether I acknowledge it or not, I reflect something of God's joy, God's intentions, God's love, and God's beauty just by virtue of existing on the earth. I am His, and so He is mine."
Trinity Sunday presents us with an opportunity to reflect upon what it means for each one of us to be called a child of God. Where do you come from? I come from a God who has made the earth and has called all things herein good—a God who has made the wind and the waves, hippopotamuses, dolphins, puffins, ostriches, camels and me. Who are your people? Why…all the people of God, those baptized in the name of the Holy Trinity: the Father, Son and Holy Spirit, those who bear the name Christian are all members of my family. And where is your home? My home—my true home, is with God in Heaven. I came from the mind of God, who knew me before I was born, and I will return to this same God who promises me His love and renewing when I make my life with him in Heaven.
Knowing who you are, where you come from, and the people you call family is vitally important to all of us. How we answer these questions tells us what we believe; what we believe about ourselves, our world and our future hope and calling. We are children of One God, A Father who creates, a Son who redeems and the Holy Spirit who calls our spirits into flight. We are one family in Christ and Heaven is our true home. In Jesus' name. Amen. (Debi Thomas essay "The Best of All Beginnings")