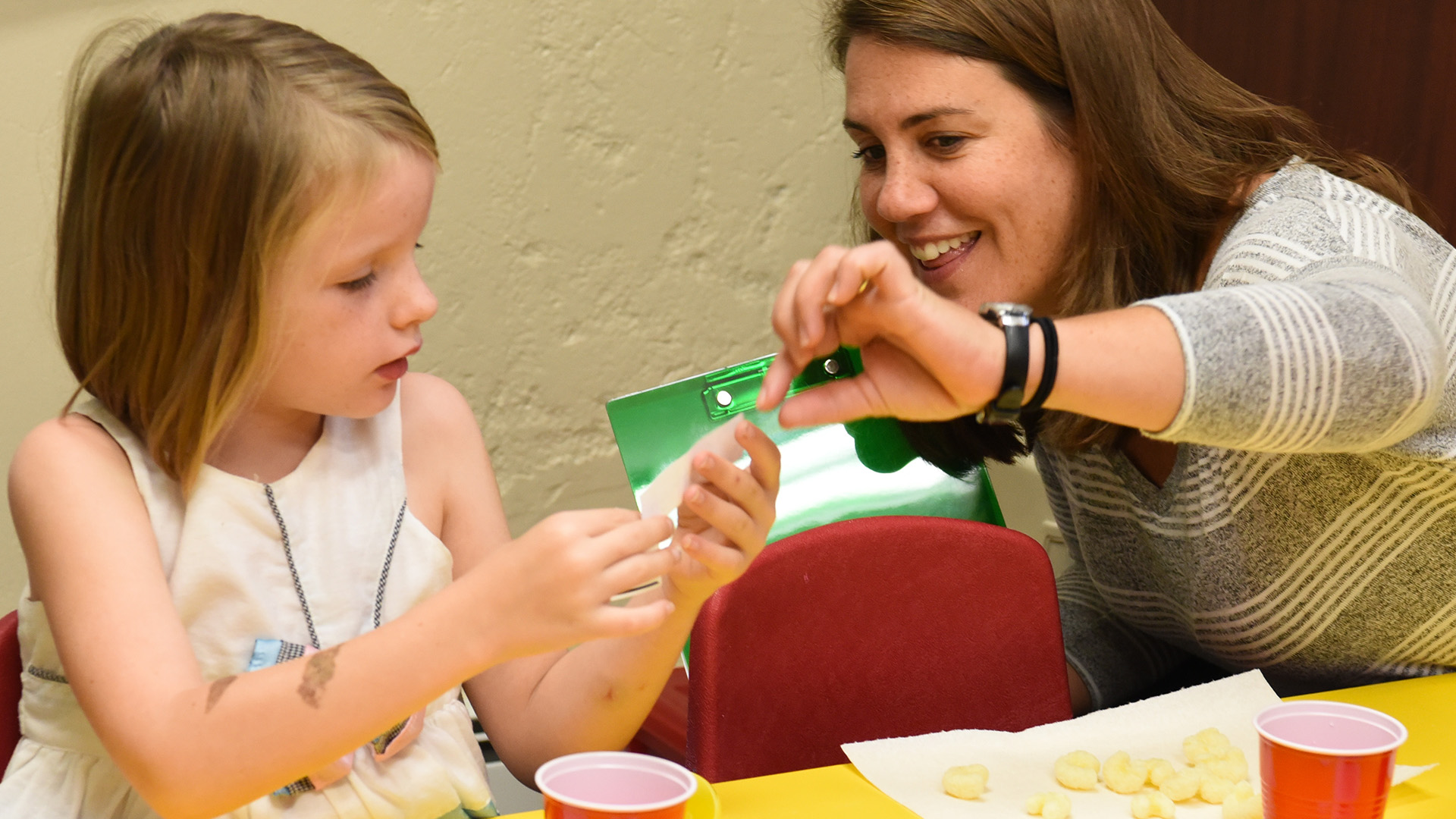 Children are welcomed and valued at St. Paul's as full members of our worshiping community. Children are always welcome in worship. However, for those who might find the full worship experience challenging, we provide several options:
Nursery Care
We are pleased to offer nursery care for the youngest members of St. Paul's. Childcare is available for infants, toddlers, and preschool age children each Sunday beginning at 9:45 a.m. and is held at St. Paul's Nursery School opposite the church on Court Street. Our care is ably provided by Patricia Antoni and Jean Nolan, who are two of the teachers at St. Paul's Nursery School during the week. We are grateful to have capable and skilled attendants "on staff" on Sundays. If you have a young one and would like more information or have any concerns or suggestions about our nursery care, please do not hesitate to contact the church office.
Church School and Children's Ministries
Church School is held on Sunday mornings during the 10:00 a.m. service. Children begin in the sanctuary and leave for Church School just prior to the readings. Children return to the sanctuary in time to receive Holy Communion with their families. During Morning Prayer Sundays (generally once a month) a Group Activity is held in our Parish Hall for our children that brings together all ages for a lesson, fun activity, and crafts. Primary school classes are held in the two classrooms in the lower level of the Church, and the middle school class is held in the choir room.
Classes are not scheduled on Family Service Sundays or long weekends.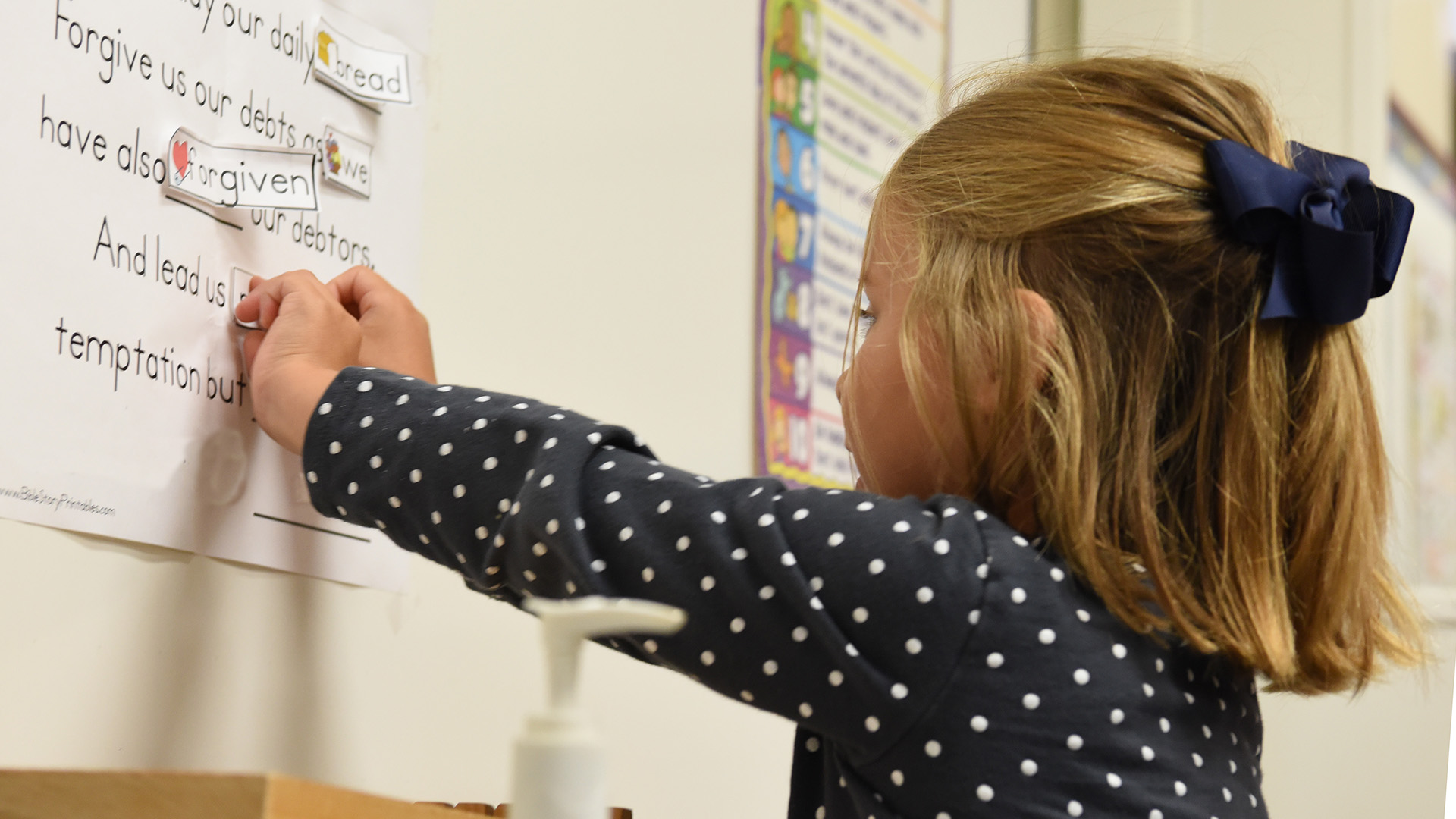 Family Worship Services
Throughout the year, periodic Family Services are held. During these services young people read the lessons and assist with the Prayers of the People. Instead of a sermon, a Children's Homily (appropriate for all ages) is provided by the Rector.
Kid's Cabinet
Located in the back of the church (next to the baptismal font) is a "Kid's Cabinet." This cabinet holds a treasure trove of child-oriented biblical stories as well as religious coloring pages, markers, and crayons.
Are our children welcome to receive Communion?
In a word, "Yes." However, if you would like for your child to receive a blessing instead of Communion, simply bring your child with you to the altar rail and let the clergy know the child's name. In general, the Episcopal Church does not offer "First Communion." However, if you would like for your child to receive instruction regarding Holy Communion, we do provide a class called "First Intentional Communion," which is geared toward teaching young children the rudimentary basics of Holy Communion. "First Intentional Communion" is also appropriate for those families who would like for their child to wait prior to receiving Communion.
If you are interested in learning more about our "First Intentional Communion" classes for children, please contact the Rector.
Contact: Reverend Melanie McCarley
What if my child "acts up" during worship?
First…relax. There is no parent who hasn't had a moment of panic when their child enters the public arena. Chances are good that you will be laden with sympathetic glances from parents around you. If you feel an exit is necessary, you are welcome to go the Parish Hall, which is equipped with an audio system that can access the sound from the worship service. You will find the amplifier in the corner underneath the Episcopal flag and on top of the wood cabinets lining the wall of the Hall. Simply flip the red power switch on and adjust the master volume and enjoy the service.
Volunteering
Our Church School program is fueled by lots of volunteer effort from within the parish, and is crafted so that teachers rotate on the schedule throughout the year. We are always glad to have more help! Group Activity days need several adults to teach, run crafts and serve as an extra set of hands. If you're hesitant to sign up as a church school teacher, this is a nice way to help out without committing to several weeks. Participating in Church School offers a wonderful opportunity to get to know our children and enjoy fellowship with St. Paul's families with a minimal commitment that works for busy volunteers. If you are interested in volunteering please contact the Director of our Church School, Amy Christy.
Contact: Amie Christy